Name: Seth Asamoah
Host Organisation: Contipro a.s., Czech Republic

Project Title: Hyaluronan based hydrogels for mucosal drug delivery

Supervisor: Dr. Martin Pravda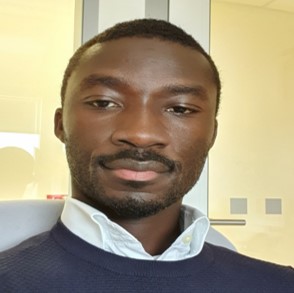 Objectives of the Project:
The overall goal of this project is the development of hyaluronan based hydrogel for transmucosal delivery of biopharmaceuticals.
The specific goals are:
Design of mucoadhesive hydrogel formulation for intranasal administration
Evaluation of rheological properties of hydrogel composition
Incorporation of biopharmaceutics in the hydrogel structure
Evaluation of biopharmaceutics release
Secondments:
Fraunhofer

Task: To learn about methods for preparation and characterization of MP/NPs. And to learn about the relationship between the particle's properties and efficacy of intranasal transmucosal delivery of APIs
Advisor: Dr. Carmen Gruber-Traub
Duration: 2 months
QMUL

Task: To learn about the synthesis and characterisation of nanogels
Advisor: Prof. Marina Resmini
Duration: 2 months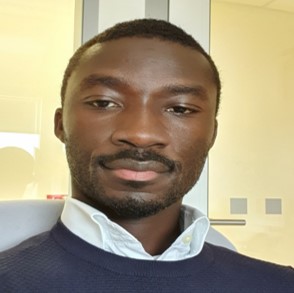 Short Biography:
Seth Asamoah obtained his BSc in Chemistry from the Kwame Nkrumah University of Science and Technology Kumasi, Ghana.
He then furthered his education at the University of Siena, Italy where he obtained his MSc in Chemistry. At the University of Siena, his thesis focused on polymer/polysaccharide based-matrix in drug delivery.
Currently, he is part of the Bio2Brain project with a research centered on "Mucoadhesive hyaluronan based in situ hydrogels for nose to brain drug delivery". He is being supervised by Dr. Martin Pravda from Contirpo a.s. and Dr. Eva Šnejdrová from the Charles University Faculty of Pharmacy, Hradec Kralove in the Czech Republic.