Name: Selin Akpinar
Host Organisation: MyBiotech GmbH, Germany

Project Title: (Bio)polymer-based particulate formulations for the intranasal transmucosal delivery of Biopharmaceuticals

Supervisor: Dr. Nazende Günday Türeli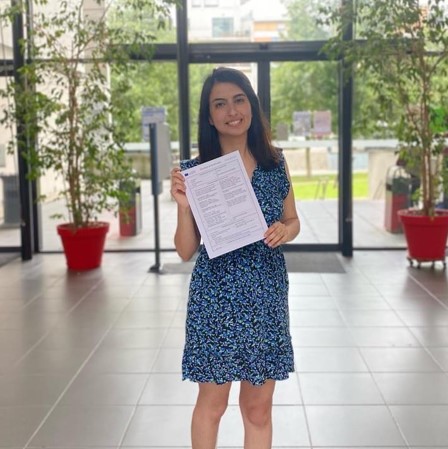 Objectives of the Project:
The overall goal of this project is to develop pharmaceutically approved (bio)polymer based biopharmaceutic delivery systems with tailored transmucosal passage properties.
The specific goals are:
To develop nano- and/or micro-particles, which show enhanced drug delivery to brain and/or CNS via nasal administration using pharmaceutically approved formulation components ;
To establish standard operating procedures (SOP) for manufacturing ;
To characterize NPs and optimize NP preparation method to ensure safety and quality by adjusted process and formulation parameters
To evaluate drug loading and release properties at the site of action.
Secondments:
QMUL

Task: To learn new particle characterization techniques available at QMUL to study quality-particle performance relation
Advisor: Prof. Marina Resmini
Duration: 1 month
LENS

Task: To learn characterisation of antibody release kinetics from nano/micro particles and their diffusion in physiological environment
Advisor: Dr. Martino Calamai
Duration: 1 month
HBC

Task: To learn and study ex-vivo and in-vivo nose to brain drug transport studies
Advisor: Prof. Katharina Zimmermann
Duration: 2 months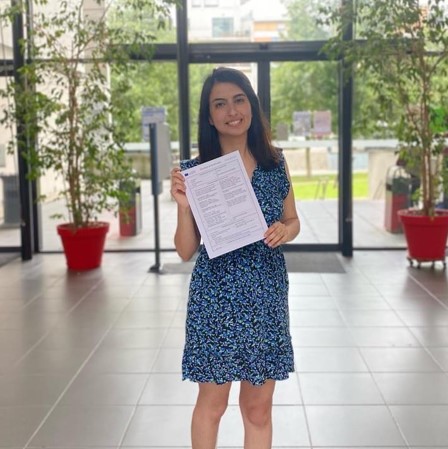 Short Biography:
Selin Akpinar obtained her Bachelor of Science in Chemistry from the Middle East Technical University (METU) in Ankara, Turkey with honors.
Following that, she studied for her Master of Science degree in Nanomedicine for Drug Delivery in an Erasmus Mundus Joint Master Degree programme, NANOMED, as an Erasmus Mundus scholarship awardee by the EU Commission. During her international mobility master's degree, she studied at the University of Paris and the University of Angers in France, the University of Pavia in Italy, and the University of Patras in Greece. For her master's thesis research, she worked on the development of novel drug delivery systems at MyBiotech GmbH in Germany, where she also continues her doctoral research under the MSCA Bio2Brain project along with Saarland University.