Name: Dalia Abdeldaim
Host Organisation: Biberach University of Applied Science, Germany

Project Title: Analysis of mAb transport and its dependency on Fc-interacting molecules in vitro, ex vivo and in vivo

Supervisor: Prof. Dr. Katharina Zimmermann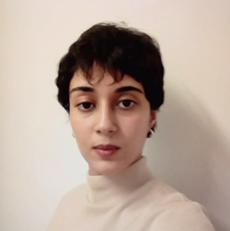 Objectives of the Project:
The overall goal of this project is the analysis of the transmucosal pathway through the nasal mucosa and the role of specific mucosal carriers.
The specific goals are:
Molecular understanding of intranasal transmucosal delivery of antibodies to the CNS;
Supporting the tailoring of antibodies or Fc fusion proteins according to the identified molecules involved in transport and immune interaction for an optimal and safe transport (antibody engineering);
Cell line development and manufacturing of up to three engineered mAbs.
Secondments:
LENS

Task: To transfer in vitro and ex vivo models to ESR7
Supervisor: Dr. Martino Calamai
Duration: 2 weeks
UNIBE

Task: To transfer in vivo application technique to ESR6
Advisor: Prof. Dr. Andrew Chan
Duration: 1 week
UCAM

Task: To learn and support rational in silico CDR grafting and Fc engineering
Advisor: Prof. Dr. Michele Vendruscolo
Duration: 1 month
CSL

Task: For exposure to industrial research environment to learn industrial antibody engineering and industrial protein manufacturing
Advisor: Dr. Adrian Zuercher
Duration: 2 months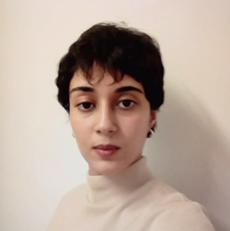 Short Biography:
Dalia graduated with a bachelor's degree in pharmaceutical sciences. She then pursued a master's degree in molecular biology in Belgium. The master's programme was an interuniversity programme co-organised by Ku-Leuven, Vrije Universiteit Brussels and University of Antwerpen.
During her master thesis, Dalia worked on Identification of nanobodies against lipocalin-2 and their validation as potential therapeutic and diagnostic agents in cancer, where she developed a strong interest in immunotherapy and therapeutic proteins.
Subsequently, Dalia worked as a clinical pharmacist, then she held positions within the quality assurance and R&D departments within the pharmaceutical industry.
Now, Dalia started her PhD as ESR4 within the Bio2Brain project where she is mainly focused on understanding the main mechanisms of transfer of mAbs from the nose to the brain and analysis of Fc interacting molecules in the nasal mucosa.