Name: Marta Rojas Rodríguez
Host Organisation: European Laboratory for Non-Linear Spectroscopy, Italy

Project Title: Advanced imaging approaches for dissecting the mechanisms of release and trafficking of Biopharmaceuticals

Supervisor: Dr. Martino Calamai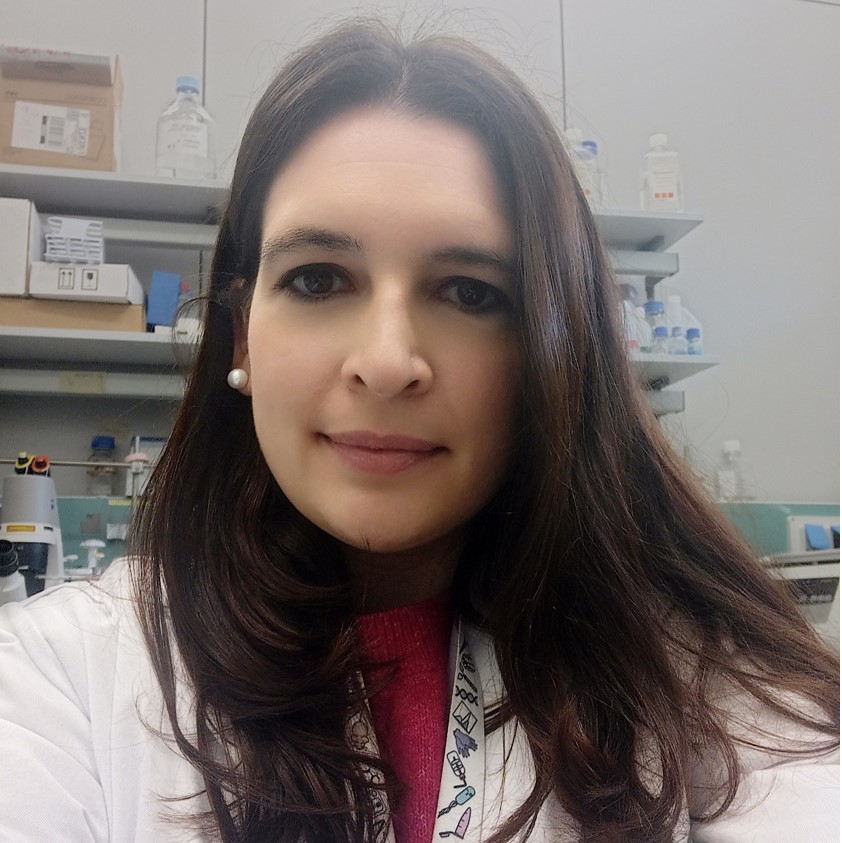 Objectives of the Project:
The overall goal of this subproject is to analyse the transport of IgG and its dependency on Fc-interacting molecules in vitro and ex vivo.
The specific goals are:
Nano to micro scale study of antibodies release from nano/micro particles in hydrogel by means of single molecule imaging and fluoresce spectroscopy
Imaging trafficking and diffusion of released antibodies in mixed primary cultures of olfactory epithelial cells and neurons by means of single molecule tracking experiments.
Meso to macro scale monitoring of diffusion of antibodies in clarified mouse brains by means of confocal light sheet microscopy.
Secondments:
HBC

Task: Training in dissection/cultivation of mouse nasal cavity cells (epithelial, olfactory, lymphoid) and basic training in antibody engineering
Supervisor: Prof. Katharina Zimmermann
Duration: 1 month
UNIBE

Task: Training in imaging of trafficking and diffusion of antibodies in tissue to extend findings of the brain wide map in the pathophysiological context
Advisor: Prof. Dr. Andrew Chan
Duration: 1 month
VEC

Task: To learn methods for industrial applications of therapeutics and pharmaceutical analysis
Advisor: Prof. Dr. Thomas Beckert
Duration: 1 week
UCAM

Task: To learn computational design and characterization of small molecules and antibody therapeutics
Advisor: Prof. Michele Vendruscolo
Duration: 1 month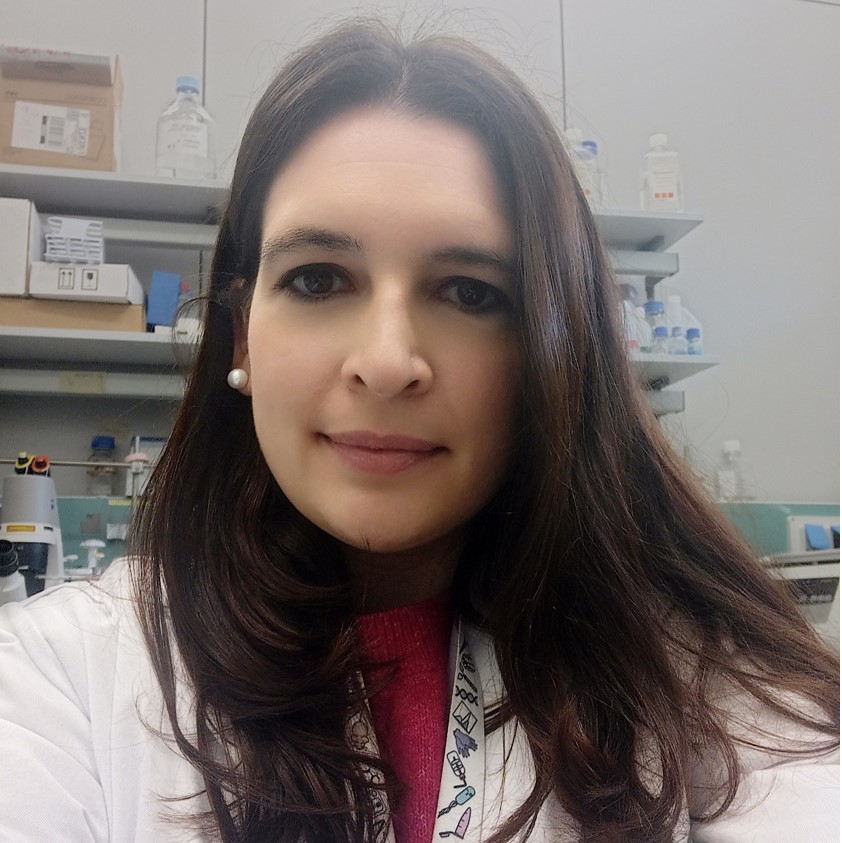 Short Biography:
Marta Rojas Rodríguez obtained her Bachelor's degree in Biology by the University of Seville and her Master of Science in Health Biotechnology by the University Pablo de Olavide, both located in Seville, Spain. Her master's thesis was carried out at the Andalusian Centre for Developmental Biology (CABD) and titled: "The role of the conserved BAF protein in nuclear organization and development". It was focused on the study of this protein using C. elegans as a model organism, in order to understand the function of proteins as BAF and its relation with human progeroid syndromes, as well as, to better comprehend the aging process.
Her first international experience was in New Jersey, USA, for a few years of international exchange. In 2021, she won a research grant at the European Laboratory for Non-Linear Spectroscopy (LENS) in Florence, Italy, to work on the project "Organization of responsive materials for preparation of artificial muscle", where she was working on liquid crystalline polymers right before starting her PhD project on November 2021 under the mentorship of Dr. Martino Calamai.